O Compromisso Político, Social e Cultural dos Intelectuais Contemporâneos
The Political, Social and Cultural Commitment of Contemporary Intellectuals
Keywords:
Intelectual, Social Responsibility, Resistance, Political-cultural Imaginarium
Abstract
This article aims to evaluate the dialectical relationship between the aesthetic production and the ethical-political reaction of intellectuals, in particular, contemporary literati in the face of social problems (such as human rights and democratic freedom) and cultural problems (such as the mortification of individual identity through matrices imperatives of utilitarian ideology and instrumental reason).
Resumo
Neste artigo pretende-se avaliar a relação dialéctica entre a produção estética ereacção ético-política dos intelectuais, em particular, dos literatos contemporâneos perante problemas sociais (como os direitos humanos e aliberdade democrática) e culturais (como a mortificação da identidade individual através de matrizes imperativas da ideologia utilitarista e da razão instrumental).
Downloads
Download data is not yet available.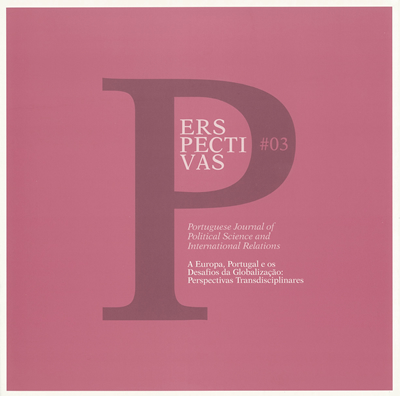 Downloads
How to Cite
Damião de Medeiros, P. (2010). O Compromisso Político, Social e Cultural dos Intelectuais Contemporâneos: The Political, Social and Cultural Commitment of Contemporary Intellectuals. Perspectivas - Journal of Political Science, 3, 89-101. https://doi.org/10.21814/perspectivas.4
License
Authors must be sure that they have permission to reproduce copyright material, prior to submitting their articles to this Journal.
Authors must secure permission if they have permission to reproduce figures, tables, or any extract from the text of another source. This applies to direct reproduction as well as to any derivative reproduction.
In assigning copyright, authors retain their right to use their own material elsewhere, provided that the Journal is acknowledged as the original place of publication, and the Editorial Team is notified in writing in advance.
Further information on copyright policy please contact info@perspectivasjournal.com