The Eternal Litigation: The Autonomous status of Madeira and its challenges
Keywords:
Autonomy, Constitution, Litigious, Madeira, Constitutional Review
Abstract
The Autonomous status of Madeira is one of the most important achievements of the democratic regime that
emerged from the Revolution of April 1974, and its relevance in the Portuguese political-constitutional structure has
been affirmed throughout the brief history of Portuguese Democracy. Nevertheless, it is a mistake to assume that the
Autonomous Process is a finalised phenomenon. In addition to being a reality that takes place on a setting of constant
evolution and deepening, there are still several legal and constitutional barriers that unjustifiably restrict the Madeirans'
self-government, limiting the political dialectic between regional governing bodies and institutions of governance of the
Republic. For this reason, it is necessary to reflect on the challenges Madeira's Autonomy faces today, and to suggest means
to deepen it within a framework of strengthening national cohesion.
Downloads
Download data is not yet available.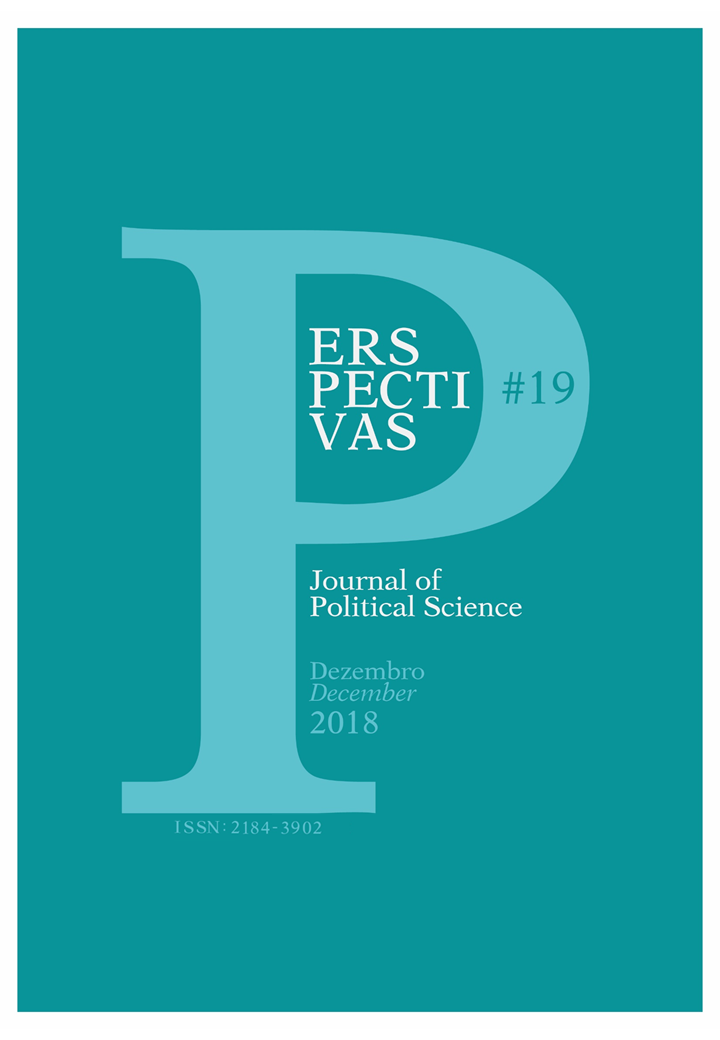 Downloads
How to Cite
Gomes, F. M. (2018). The Eternal Litigation: The Autonomous status of Madeira and its challenges. Perspectivas - Journal of Political Science, 19, 9-22. https://doi.org/10.21814/perspectivas.122
License
Authors must be sure that they have permission to reproduce copyright material, prior to submitting their articles to this Journal.
Authors must secure permission if they have permission to reproduce figures, tables, or any extract from the text of another source. This applies to direct reproduction as well as to any derivative reproduction.
In assigning copyright, authors retain their right to use their own material elsewhere, provided that the Journal is acknowledged as the original place of publication, and the Editorial Team is notified in writing in advance.
Further information on copyright policy please contact info@perspectivasjournal.com