SOARES, Mário. (2011) Um político assume-se: Ensaio autobiográfico político e ideológico. Lisboa: Circulo de Leitores, Temas e Debates. 544 pages. (ISBN: 9789896441463)
Abstract
In defense of politics, or what Soares has to say for the 21st Century.
Resumo
Em defesa da Política, ou sobre o que Soares tem a dizer para o Século XXI.
Downloads
Download data is not yet available.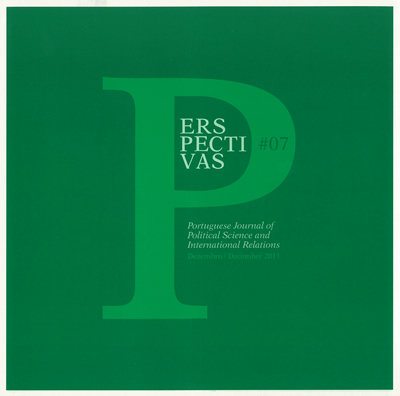 Downloads
How to Cite
da Silva, F. P. (2011). SOARES, Mário. (2011) Um político assume-se: Ensaio autobiográfico político e ideológico. Lisboa: Circulo de Leitores, Temas e Debates. 544 pages. (ISBN: 9789896441463). Perspectivas - Journal of Political Science, 7, 84-86. Retrieved from https://www.perspectivasjournal.com/index.php/perspectivas/article/view/438
License
Authors must be sure that they have permission to reproduce copyright material, prior to submitting their articles to this Journal.
Authors must secure permission if they have permission to reproduce figures, tables, or any extract from the text of another source. This applies to direct reproduction as well as to any derivative reproduction.
In assigning copyright, authors retain their right to use their own material elsewhere, provided that the Journal is acknowledged as the original place of publication, and the Editorial Team is notified in writing in advance.
Further information on copyright policy please contact info@perspectivasjournal.com