Citizenship in a Post-Colonial Context: Comparing Portugal and Netherlands
Cidadania num Contexto Pós-colonial: Comparando Portugal e Holanda
Keywords:
Post-colonialism, citizenship, migration, Portugal, Netherlands
Abstract
This paper analyses citizenship and migration regimes in an postcolonial context and presents a focused comparison of the experiences in Portugal and the Netherlands. While colonial regimes in both cases were largely exclusionary, and only towards the end of the regimes hesitantly extended citizenship to the native population, the postcolonial experiences display significant differences. While Portugal is more nostalgic about the colonial affair, cherishing the idea of cultural ties within a Lusophone community, the change was more abrupt in the Netherlands, after an initial transition period. The comparison in this paper highlights how these two countries dealt with the loss of empire.
Resumo
Este artigo analisa os regimes de cidadania e migração num contexto pós-colonial e apresenta uma comparação focada das experiências em Portugal e na Holanda. Enquanto os regimes coloniais, em ambos os casos, foram em grande parte excludentes, e apenas no final dos regimes estenderam a cidadania de forma hesitante à população nativa, as experiências pós-coloniais exibem diferenças significativas. Enquanto Portugal é mais nostálgico sobre o caso colonial, apreciando a ideia de laços culturais dentro de uma comunidade lusófona, a mudança foi mais abrupta na Holanda, após um período inicial de transição. A comparação neste artigo destaca como esses dois países lidaram com a perda do império.
Downloads
Download data is not yet available.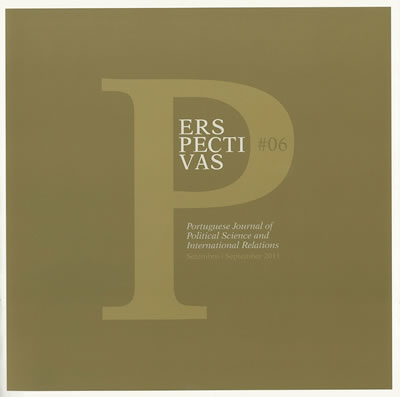 Downloads
How to Cite
Jerónimo, P., & Vink, M. P. (2011). Citizenship in a Post-Colonial Context: Comparing Portugal and Netherlands: Cidadania num Contexto Pós-colonial: Comparando Portugal e Holanda. Perspectivas - Journal of Political Science, 6, 109-129. https://doi.org/10.21814/perspectivas.30
License
Authors must be sure that they have permission to reproduce copyright material, prior to submitting their articles to this Journal.
Authors must secure permission if they have permission to reproduce figures, tables, or any extract from the text of another source. This applies to direct reproduction as well as to any derivative reproduction.
In assigning copyright, authors retain their right to use their own material elsewhere, provided that the Journal is acknowledged as the original place of publication, and the Editorial Team is notified in writing in advance.
Further information on copyright policy please contact info@perspectivasjournal.com