Revisiting the Power Debate - Perceptions of Racial Politics in America
Revisitar o Debate do Poder - Perceções da Política Racial na América
Keywords:
Elite, democracy, ideology, power, race
Abstract
Power is a fascinating concept because it demands for an articulation between the theoretical and conceptual map of the structure of institutions, political and social actors and its correspondent effects in concrete reality along with the actual perceptions that people in their everyday life have. In this essay I will look at how the debate on power has envolved, more precisely, in the North American context. This essay in three fold: first, I want to account for the emergence of the power debate with C. Wright Mills and his concept of a ´power eleite´ as well as the 'community power' debate that followed him in its three accounts - the pluralist with Dahl, the second face of power with Bachrach and Baratz and the third face of power with Lukes and Gaventa. Second, I will turn to the debate that shaped the 1970s, with a particular emphasis in racial politics. By racial politics I mean that by having 'race' as matrix of analysis I will try to identify which conceptualization of power is the most capable of explaining the dynamics of the black population with the political claims of moving towards a more egalitarian society in the post Civil Rights moment era in the United States. Finally, I will argue that in order to better account for de dynamics of power that shape American political and social structures, a more promising line of approach would be to take the several models presented above and see how the several faces of power complement each other, instead of granting priority of one model over another.
Resumo
O poder é um conceito fascinante porque exige uma articulação entre o mapa teórico e conceitual da estrutura das instituições, dos atores políticos e sociais e os seus efeitos correspondentes na realidade concreta, juntamente com as perceções reais que as pessoas têm na sua vida quotidiana. Neste ensaio, iremos observar como o debate sobre o poder se desenvolveu no contexto norte-americano. Este ensaio divide-se em três partes: primeiro, explica o surgimento do debate sobre o poder com C. Wright Mills e seu conceito de "força eleitoral", bem como o debate sobre o "poder da comunidade" que o seguiu nas suas três contas - o pluralista com Dahl, a segunda face do poder com Bachrach e Baratz e a terceira face do poder com Lukes e Gaventa. Em segundo lugar, voltaremos ao debate que moldou a década de 1970, com ênfase particular na política racial. Por política racial, queremos dizer que, tendo a raça como matriz de análise, tentaremos identificar qual conceitualização de poder é a mais capaz de explicar a dinâmica da população negra com as reivindicações políticas de avançar em direção a uma sociedade mais igualitária. Finalmente, argumentaremos que, para melhor explicar a dinâmica do poder que molda as estruturas políticas e sociais americanas, uma linha de abordagem mais promissora seria aplicar os vários modelos apresentados acima e analisar como as diversas faces do poder se complementam, em vez de conceder prioridade a um modelo sobre outro.
Downloads
Download data is not yet available.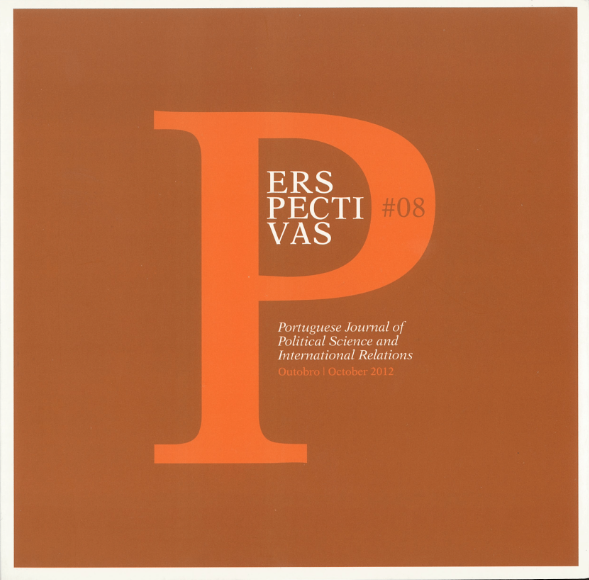 Downloads
How to Cite
Costa, M. N. da. (2012). Revisiting the Power Debate - Perceptions of Racial Politics in America: Revisitar o Debate do Poder - Perceções da Política Racial na América. Perspectivas - Journal of Political Science, 8, 85–99. https://doi.org/10.21814/perspectivas.37
License
Authors must be sure that they have permission to reproduce copyright material, prior to submitting their articles to this Journal.
Authors must secure permission if they have permission to reproduce figures, tables, or any extract from the text of another source. This applies to direct reproduction as well as to any derivative reproduction.
In assigning copyright, authors retain their right to use their own material elsewhere, provided that the Journal is acknowledged as the original place of publication, and the Editorial Team is notified in writing in advance.
Further information on copyright policy please contact info@perspectivasjournal.com