Vol. 25 (2021): Environmental Histories of Mediterranean Fascisms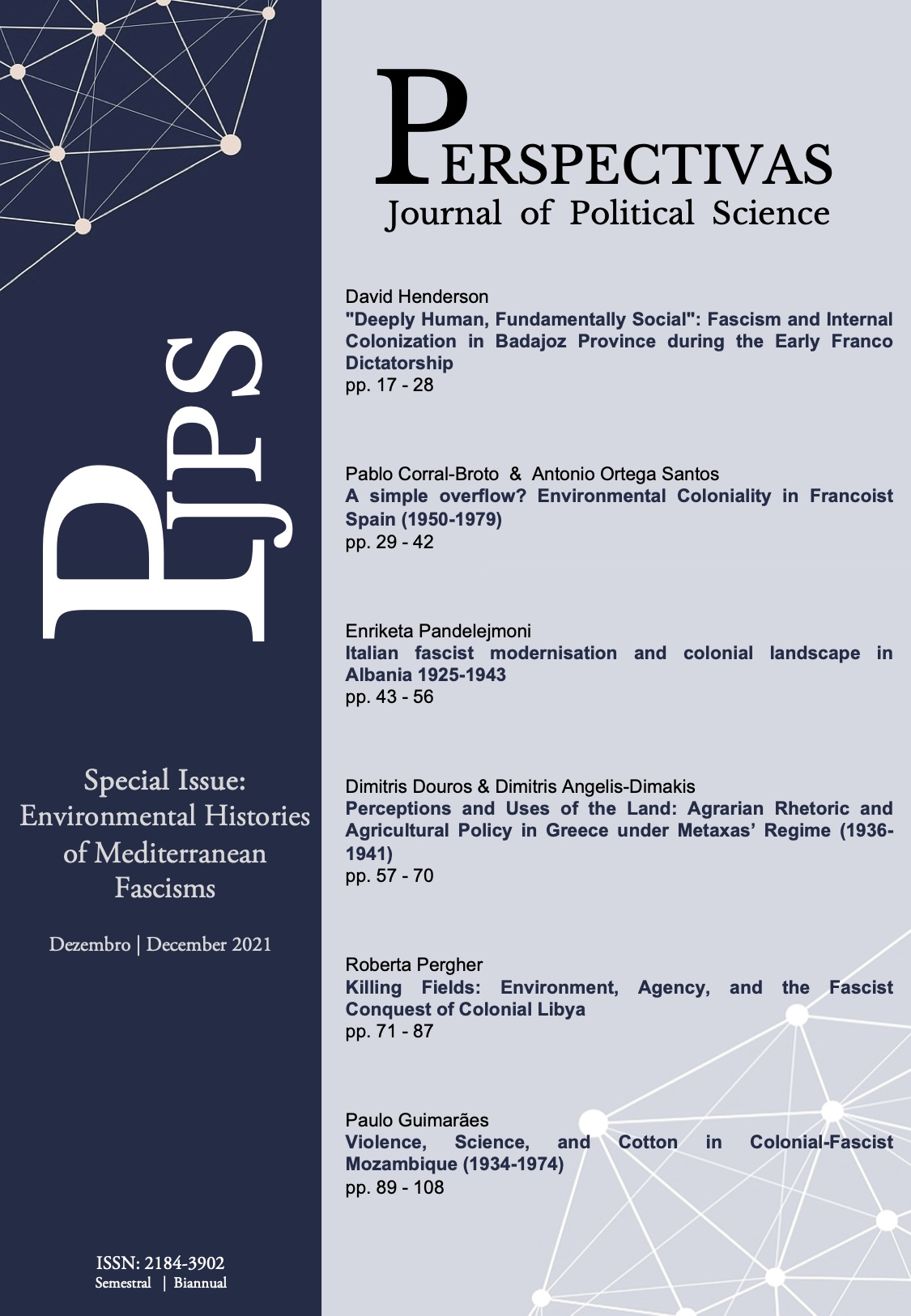 The Volume 25 is a Special Issue of Perspectivas - Journal of Political Science contains two articles that address issues relating to Spanish colonization. The first is about Colonization in Badajoz Province, and the second about the Environmental Coloniality in Francoist Spain.
The other two articles focus on European Countries. One of them analyzes the Italian fascist modernization and colonial landscape in Albania and the other one makes us reflect about Greece under Metaxas' Regime.
The last two articles concern fascist colonialism in Libya and Mozambique.
Full Issue